Come and have a browse around our shop, we have a deli, home-cooked take away food counter, butchery, fresh fruit, vegetables and a wide range of special occasion and gift ideas; plus, fresh seasonal specials for you to enjoy.
Our Deli Counter is stocked full of many varieties of cheese and antipasto, olives and pates all individually chosen for their lovely taste and positive customer reviews.
We have a large range of freshly baked savoury snakes including the famous Quatt Farm Shop Pasty, Sausage Rolls, Vegetable Slices, Samosa and Scotch Eggs.
Look out for our seasonal specials! Throughout the year our wonderful chefs offer our savoury snacks in a variety of seasonal flavours using beautiful fresh local produce.
Too tired to cook, fancy a healthy homemade take away, we've got you covered – Chicken, Ham & Mushroom Pie, Steak & Ale Pie, Lasagne (meat and vegetable), Cottage Pie, Faggots, Spanakopita and Quiche to name but a few.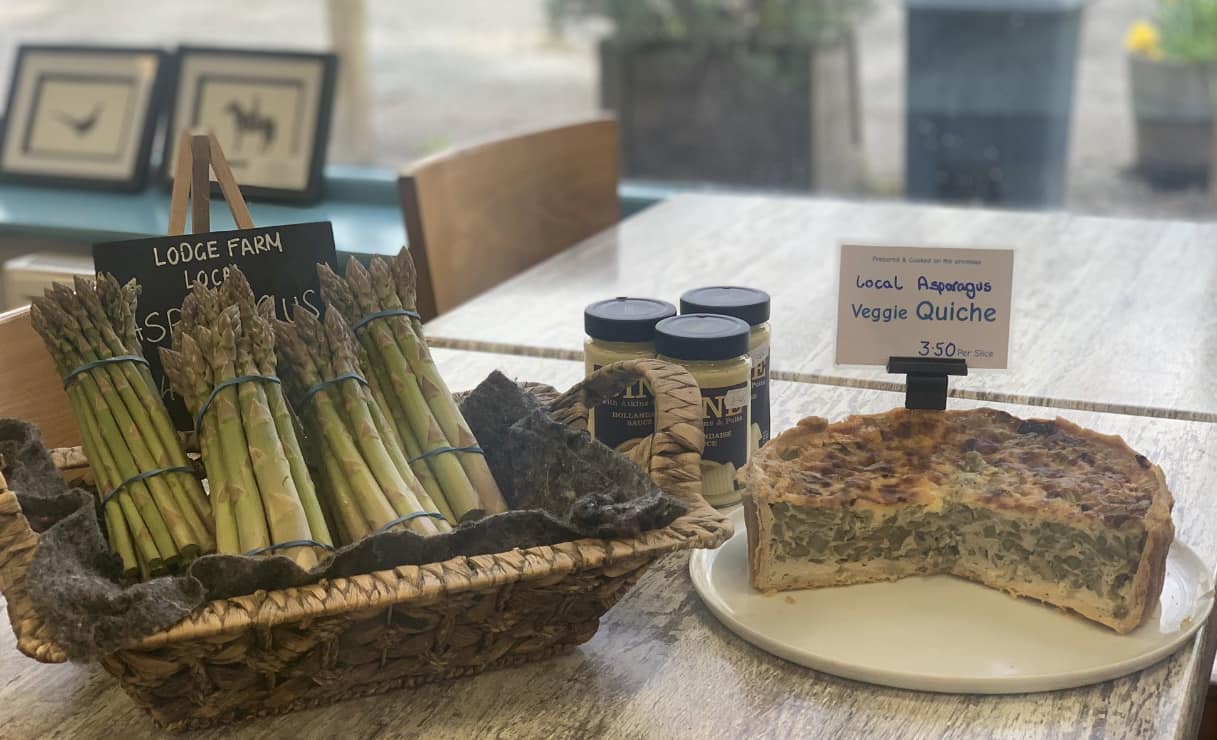 We offer a wide range of hand picked groceries that we use as ingredients in the cafe, this includes everything from Stokes's sauces to our very own blend of 100% Arabica coffee beans.
Our off-the-shelf foods include organic, speciality and local produce, chosen not just because it supports the local economy but because it's often healthier and just tastes better!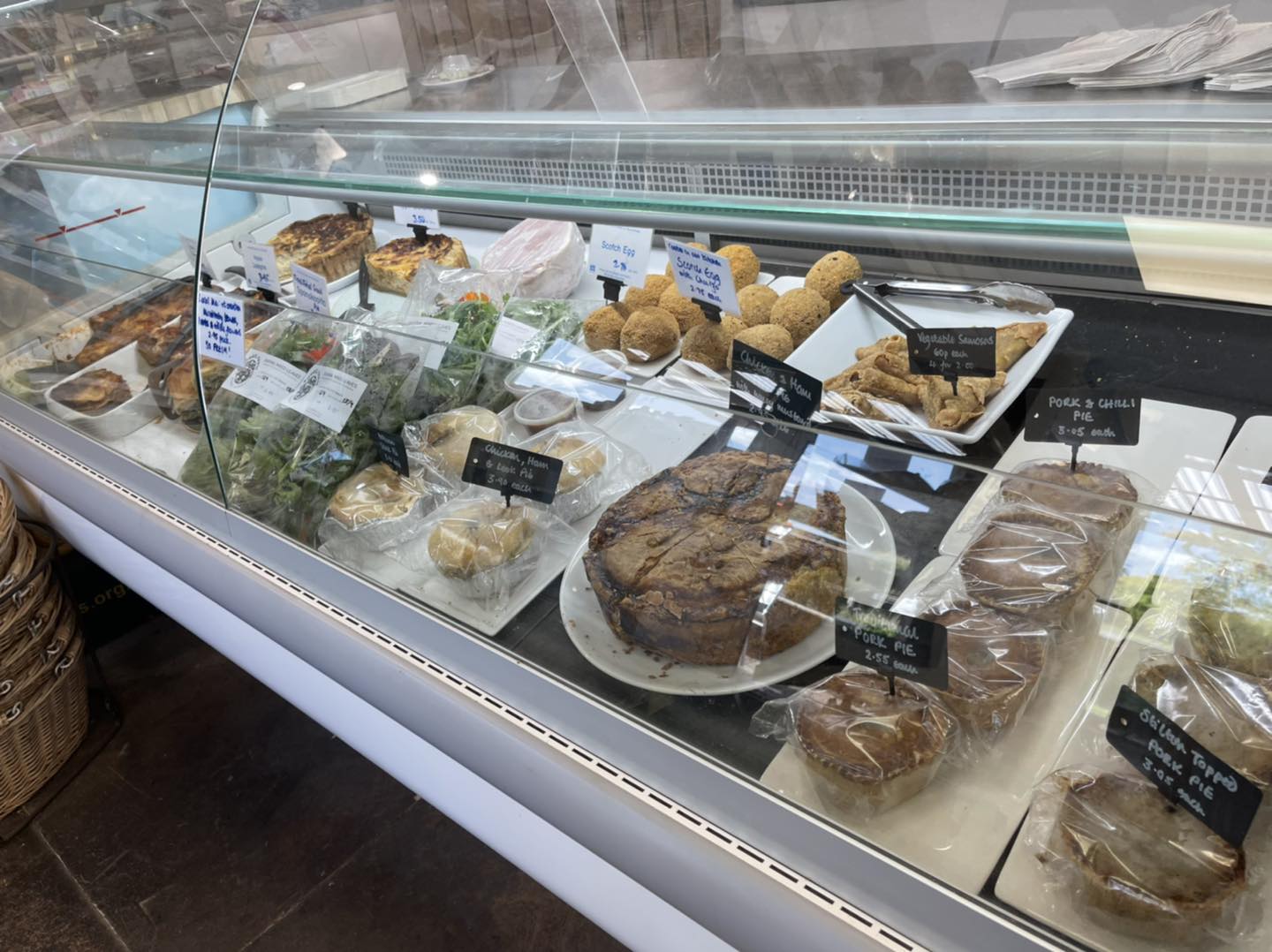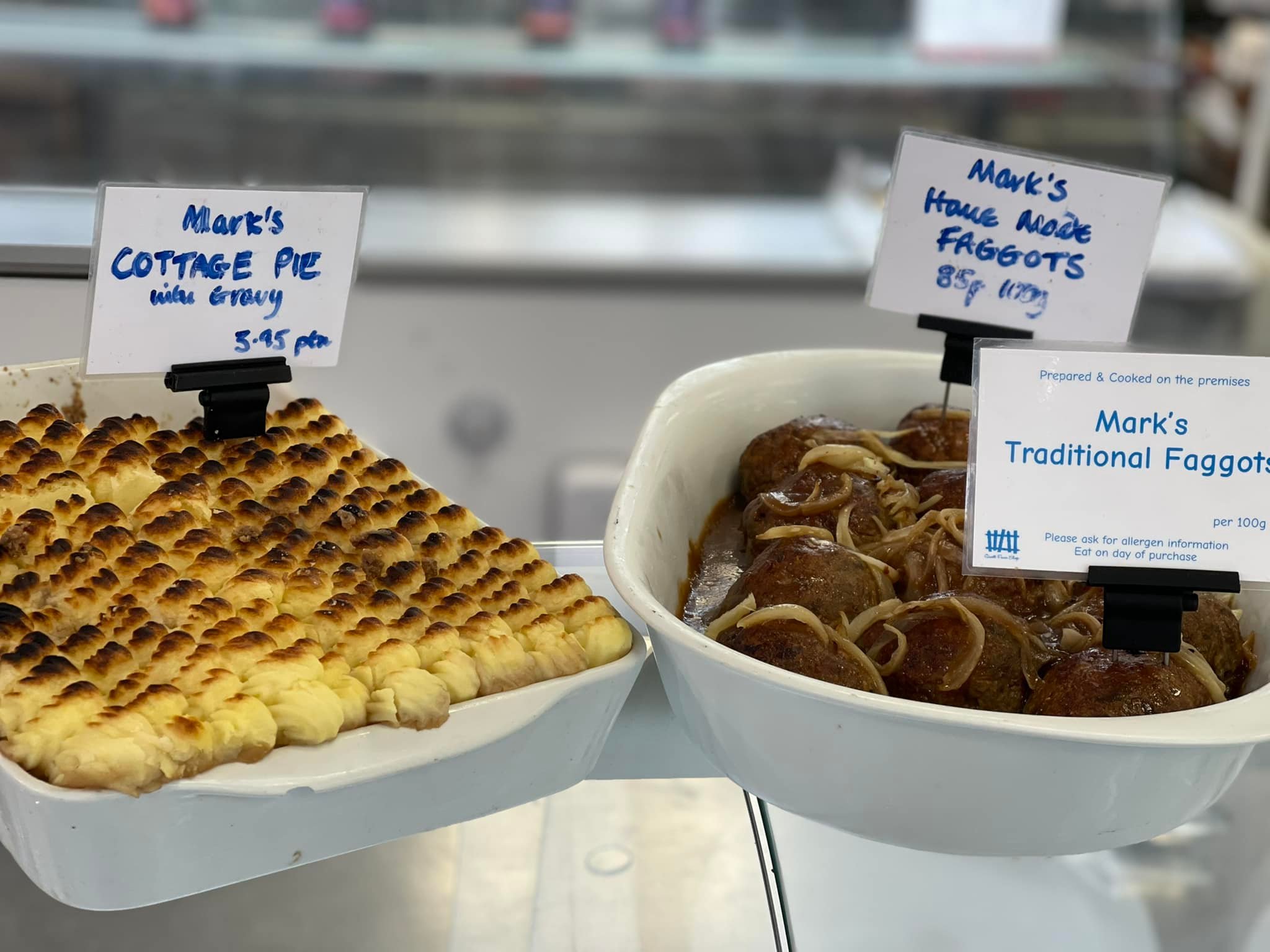 Call & Collect Orders
No time to shop, we offer a shopping call & collect order service on all our fresh, Deli and shop products.
Order by calling the shop and one of our friendly team will be happy to discuss your requirements on 01746 780771
As our products are constantly changing we don't have a set shopping list, however here is an example list to give you an idea on what you can order.
Treat yourself!
New for 2023 we have a large selection of local gifts, decorations and cards for you to purchase for that special someone or just treat yourself.